Food and nutrition are often in the news spotlight. In this article we share content about your diet that can help you live a healthy lifestyle. Some of the topics we address include weight loss, easy nutrition, food trends and more. Check back on these tips on a regular basis to find tips and news that will help you live a healthy lifestyle.
Can Depression be Treated by Diet?
Depression is a common mental health condition which affects 1 in 8 males each year, especially young adults. Young adulthood offers an opportunity for early dietary interventions, with research suggesting that a Mediterranean diet (MD) could be beneficial in treating depression. It is a significant risk factor for suicide, the leading cause of death in young adults.
Recently a 12-week randomized control trial, conducted by researchers from the University of Technology Sydney, was published in the peer-reviewed American Journal of Clinical Nutrition. The study was the first clinical trial to assess the impact of a Mediterranean diet on the symptoms of depression in young men (aged 18-25). There are lots of reasons why scientifically we think food affects mood. For example, around 90 per cent of serotonin, a chemical that helps us feel happy, is made in our gut by our gut microbes. There is emerging evidence that these microbes can communicate to the brain via the vagus nerve, in what is called the gut-brain axis. The results provided one more reason why the Mediterranean diet is a healthier diet option.
Natural food more mouth-watering to children than processed fare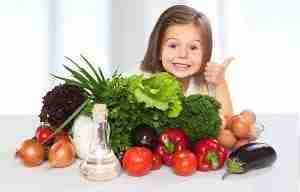 Children are more likely to prefer natural food to human-made options, rating them higher for tastiness, safety and desirability, a study shows. Researchers say the tendency in adults to prefer natural food is well documented. However, the latest findings found this food bias exists in early and middle childhood as well.
Dr Matti Wilks, of the University of Edinburgh's School of Philosophy, Psychology and Language Sciences, said: "Overall we provide evidence that, at least in the United States, our tendency to prefer natural food is present in childhood. This research offers a first step towards understanding how these preferences are formed, including whether they are socially learned and what drives our tendency to prefer natural things." Visit University of Edinburgh to learn more.
Women urged to eat potassium-rich foods to improve their heart health
Women who eat bananas, avocados and salmon could reduce the negative effects of salt in the diet, according to a study published in European Heart Journal, a journal of the European Society of Cardiology (ESC). The study found that potassium rich diets were associated with lower blood pressure, particularly in women with high salt intake. Potassium helps the body excrete more sodium in the urine. In our study, dietary potassium was linked with the greatest health gains in women.
The results suggest that potassium helps preserve heart health, but that women benefit more than men. The relationship between potassium and cardiovascular events was the same regardless of salt intake, suggesting that it has other ways of protecting the heart on top of increasing sodium excretion.
Findings indicate that a heart healthy diet goes beyond limiting salt to boosting potassium content. Food companies can help by swapping standard sodium-based salt for a potassium salt alternative in processed foods. On top of that, we should all prioritize fresh, unprocessed foods since they are both rich in potassium and low in salt. Source: European Society of Cardiology